Play: A book on work & life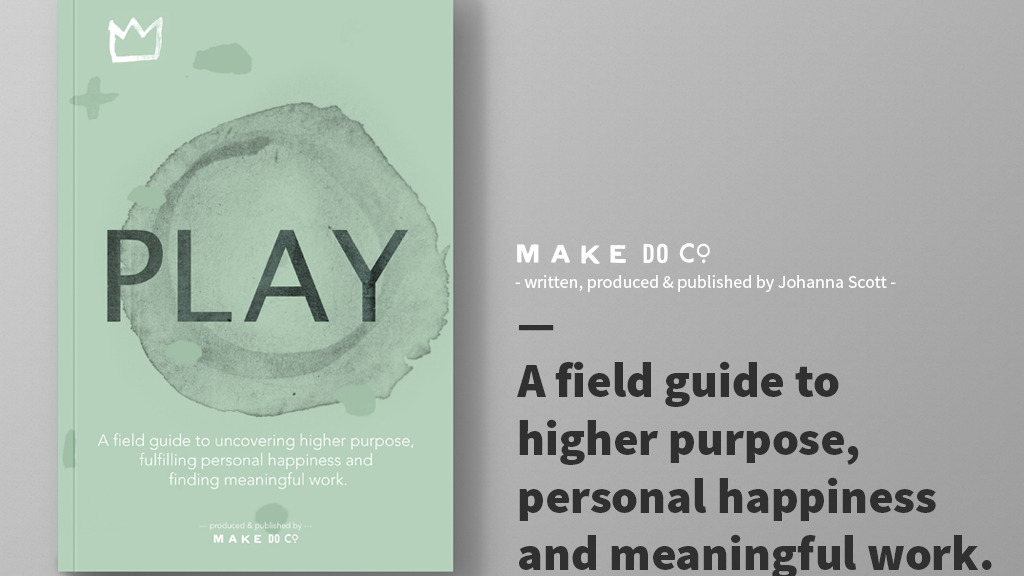 Play: A book on work & life
price:
$ 28.00
"Never underestimate the vital importance of finding early in life, the work that for you, is play. This turns possible underachievers into happy warriors."
~ Sir Ken Robinson.
Hello friends. I'd love your help!
I have reached a milestone in my long-harboured dream of writing a book, but I need your help to make it come to life in print.
It's finished: 16 chapters long, fully edited, designed and ready to go to 150 good homes.
What is the book about?
The book is called "Play," and it's an exploration of what it means to do work you truly love, and how that impacts your life and business.
It starts from the perspective of finding your personal purpose; connecting with others to increase your potential for impact; then moving beyond into creating a great culture in your workplace.
It begins and ends with the spirit of play because life is meant to be spontaneous and enjoyed.
Support the book!
I have launched a crowdfunding campaign to gauge support for the book, as well as bring it to life. Funds from the campaign will create the first print run.
Learn more about what's involved via the campaign page on Pozible: